Ronert creates Husker Hustle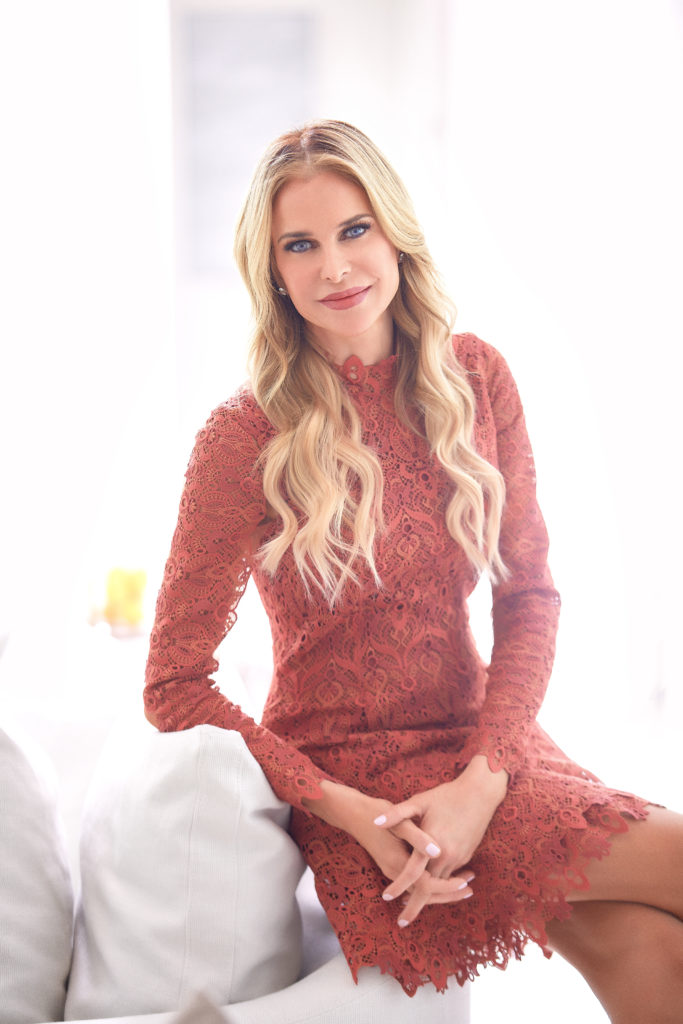 Janna (Levendofsky) Ronert, a former resident of Hebron and successful entrepreneur, said it doesn't matter where people come from because they can be anything they want.
Ronert took that philosophy to task when she created a scholarship — the Husker Hustle that will award $2,500 scholarships to University of Nebraska-Lincoln students in agriculture or business twice a year for 10 years.
Ronert, who is a member of UNL's Alumni Masters for exemplifying the best of what an education at UNL has to offer, has a globally recognized professional skin care line, Image Skincare, and is the co-founder of Hush & Hush.
As an entrepreneur, Ronert wanted to motivate students to go into business for themselves. She met with college officials and chose a competitive angle for students to earn the Husker Hustle scholarship.
On Dec. 2, contestants, who must be juniors with at least a "B" average, had 15 minutes to tell Ronert and three professors why their entrepreneurial ideas were viable.
"It was super fun. They came and presented. They were nervous, but they did a good job," she said. Ronert likened the scholarship contest to the television show, "The Voice."
"I thought the students were very creative, prepared and enthusiastic," Ronert recalled.
Three students caught Ronert's ear for their presentations, and two split a $2,500 award, while the third was the recipient of the full $2,500.
The monies were awarded to Edwin Mendez-Rodriguez, Kaleb Kindler and Brock Vetick.
"There were two gentlemen around agriculture and I had grown up on a farm, so I knew some of the struggles," she said.
Some of the ideas had to do with transforming methods of farming to meet 21st century needs, such as more plant-based sustainability to serve vegetarians.
"There will always be a need for beef, but we must diversify and address the market," she said. "You need to be innovative and think outside the box. It's not an "either or," it should be an "and."
Rodriguez, the sole winner of $2,500, had a hardship story. He was originally born in Mexico and his parents wanted a better life for him. His mother worked in a US factory and was injured. The factory didn't offer insurance and she couldn't afford health care.
Subsequently, the family moved back to Mexico and Rodriguez raised his siblings, and took care of his mother.
After she recovered, he re-enrolled in UNL, and started an e-commerce business selling sports shoes, among other items.
"I thought, 'This boy has hustled since he was 12 years old,'" she said. "He didn't have a big power point, but you could see he was a hustler."
Hence the name of Rodriguez's business: 5am:Hustle.
Ronert explained one of the most important qualities of being a hustler is you don't have to be the "sharpest tool in the shed."
"But no one out-hustled you, ever," she said.
She set top grades to compete for the scholarship because in order to earn "A's" and "B's," a student has to hustle.
The lazy aren't lucky — people have to create their luck, she added.
"You can be a woman or from a farm, not have a great last name, but if you hustle, you can do anything," Ronert said.
She is hoping the scholarship gains more momentum.
Ronert said success is also rooted in kindness.
"I don't think being mean or unkind gets you anywhere," she said. "People liking you goes a very long way. One good deed should turn into another."
Ronert graduated from UNL in 1987.
Her profile on Alumni Masters, the "Nebraska Nine," tells her story of being an aesthetician battling the skin condition rosacea, and how she decided to create a solution that was missing in skin care.
Image Skincare was started in 2003, and is marketed to plastic surgeons, dermatologists and spas.
The company has grown and is recognized in approximately 60 countries with about 400 employees, Ronert said.
Hush & Hush is a line of nutraceutical and healthy living products.