ACT takes proprietorship of Majestic Theatre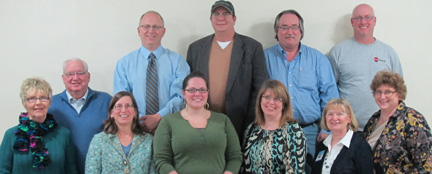 You may have noticed that the marquee at the Majestic Theater has revealed some exciting news for Thayer County. The Arts Council of Thayer County (ACT) has officially taken over ownership of the Majestic Theatre as of Feb.1, 2013.
Over the next few months volunteers will be working diligently to update the interior and exterior of the building while continuing to raise funds for digital equipment and renovations. While these renovations are taking place, the theater will be showing 35 mm films on a limited basis.
The volunteer group is also making plans with the schools and other organizations in the county for special events to be held throughout the spring, so watch the marquee and website for more details.
If your family, organization, or business would like to host an event or movie at the theater, please contact Jana Tietjen at 402-200-0151.
Currently, $23,176 has been raised through private and business donations for digital equipment, but the group still needs your help to reach their goal of $60,000.  
After the initial funds are raised, the group will continue to work on raising money through donations and grants to modernize the theater.
If you would like to donate online toward these ongoing projects, please visit www.savingthemajestic.com. Donations can also be made at any bank in Thayer County.