DeJong charged with first degree murder
Susan M. DeJong, 54, rural Fairbury, was charged with First Degree Murder after appearing in Jefferson County Court Wednesday, March 23. The honorable J. Patrick McArdle accepted her right to waive a preliminary hearing and bound the case over to District Court. She is scheduled to appear for arraignment on April 7 at 1 p.m.
DeJong is accused of beating her spouse, Thomas DeJong, 52, to death earlier this month and is being held in the Jefferson County jail in Fairbury without bond. An autopsy report stated a lengthy list of injuries including broken ribs, massive bruising to his legs and arms, and many cuts and scrapes on his body. He also suffered damage to his face.
DeJong is being represented by James R. Mowbray of the Nebraska Commission on Public Advocacy. Also present was Jefferson County Attorney Linda Bauer.
Article published March 16:
Beating Death Results in Arrest
Rural Fairbury resident Susan M. DeJong, 54, was arrested Saturday afternoon for allegedly beating her husband to death. Nebraska State Patrol spokeswoman Deb Collins said DeJong was arrested on suspicion of first-degree murder.
Wednesday morning, March 16, DeJong appeared in Jefferson County Court for a bond hearing where Judge J. Patrick McArdle ordered she be held without bond and scheduled her to appear March 23 at 9 a.m. DeJong's two sons, Jim Pratt of Lincoln and Alex Smart of South Dakota attended the hearing. Nebraska Commission on Public Advocacy attorney James Mowbray will represent her.

Rescue workers found Thomas DeJong, 52, badly beaten at a rental house he shared with Susan DeJong Friday afternoon, following a 911 call from her. She reported that her husband was not breathing and was cold to the touch. The house is located at 55930 Highway 136, approximately three miles east of Gilead.
He was taken to Fairbury Community Health Center, then transferred to BryanLGH Medical Center West where he died Friday evening.

According to a Nebraska State Patrol news release, DeJong was arrested the next morning at approximately 7 a.m. on suspicion of first degree murder and taken to the Lincoln Police Department for questioning. She was then transported to the Jefferson County Jail.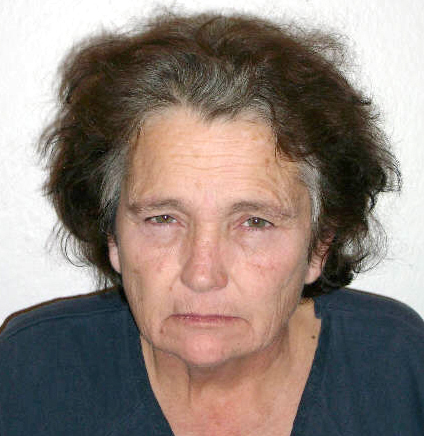 Fairbury Rescue workers treated Thomas DeJong, who appeared to be severely beaten, for multiple blunt force trauma to the head, torso and limbs. He was pronounced dead shortly before midnight on Friday, March 11.

According to other news sources released earlier this week, a probable cause affidavit for Susan DeJong's arrest said Thomas DeJong sustained injuries to nearly all of his body and "would have had great pain and suffering from the wounds." The affidavit said a Lincoln doctor reported numerous small incisions and bruising over his entire body and face as well as blunt force trauma to the brain. The doctor's report also noted bruising near his knees likened to those made possible from someone getting hit with a car.

In the affidavit, Lincoln police said DeJong told them another woman caused some of the injuries, but after searching the couple's home, investigators believe Susan DeJong was solely responsible for the beating death.

Investigators noted in the affidavit that the incident appeared to have taken place throughout the main floor of the house as blood was found in most of the rooms. Also found was a weapon described as either a bayonet or sword with hair and blood on the sheath.

Investigators reported that when they asked DeJong what had happened in regard to a coffee cup found on the premises, DeJong said "his head cracked it."

In the Nebraska State Patrol news release, Collins said the couple recently moved to rural Fairbury from South Dakota.

Earlier news sources also said an obituary for Thomas DeJong in a Mitchell, S.D., newspaper stated a funeral service was planned for him this Saturday at 11 a.m., at the First Presbyterian Church in Mitchell, S.D., and the Will Funeral Chapel in Mitchell was handling the arrangements; however, on Tuesday, March 15, online sites at the newspaper, funeral chapel and church do not list the obituary or services.

The DeJongs lived in Alexandria, S.D., before moving to this area.

Results from an autopsy are pending.