Pool group seeks more volunteers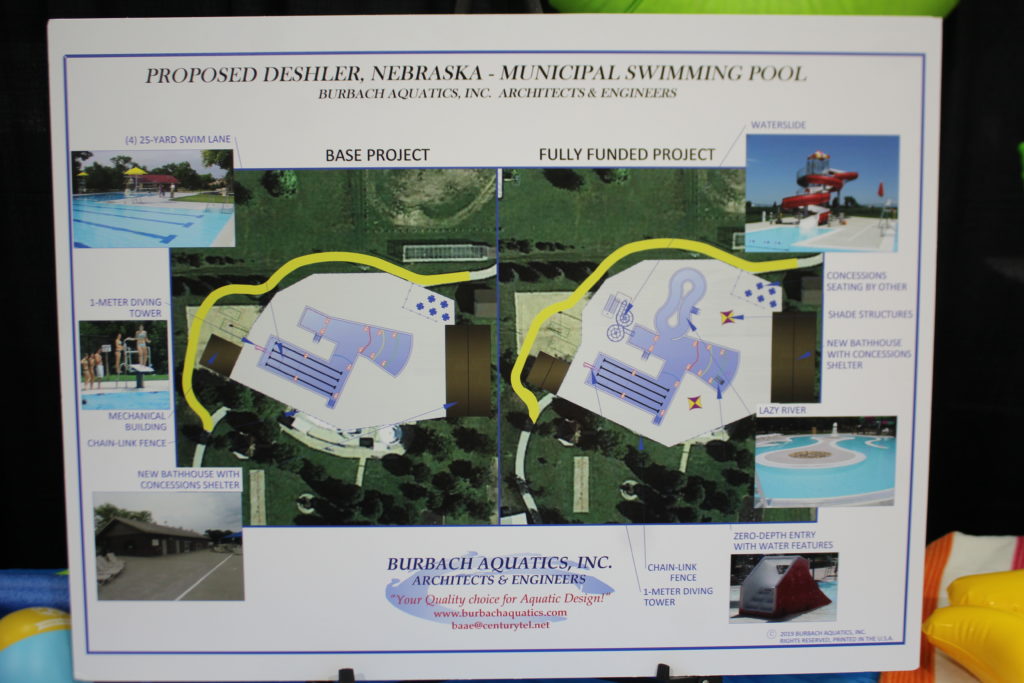 The Deshler Municipal Pool 11-member committee is leading a campaign.
The current 62-year-old swimming pool leaks 20,000 to 25,000 gallons of water per day and never warms up, committee member, Kristi Zucker said.
The pool also doesn't meet disability standards and has a filter and floor in poor condition. There are cracks in the deck.
The committee is planning a May 2022 opening for the $3.9 million project after amenities. Construction is estimated to begin in August of 2021.
The base project cost is $2.9 million, but Zucker said the committee is "shooting for the moon."
That means two pools, a lazy river, and two slides, one for older children and the other for toddlers.
"We told the city council we would raise $2 million by April, but we would like to raise more," Zucker said.
The committee discovered the Deshler community is interested in a new pool through the LB840 vote as residents proposed sales tax funds be used for upkeep on a new pool.
"We really need a new one," Zucker said. "We're going for the best that we can."
The committee secured the base project through Burbach Aquatics, Inc., which stated it would cost $2.4 million to bring the existing pool up to regulation.
The committe was in the process of directing donations through the Deshler Community Fund.
"We secured a good amount through initial donations, and now, we're working through private companies and donations, and grants. We have applications out there," Zucker said.
She said the committee is looking for 15 to 20 people for the capital campaign committee.
"We'll take anyone who is willing to help us fundraise," she said. "We have a list of organizations we would like to apply to for grants."
Interested residents can keep up to date with the project on the Deshler Municipal Pool Facebook page.