Deshler Dragons fall in district final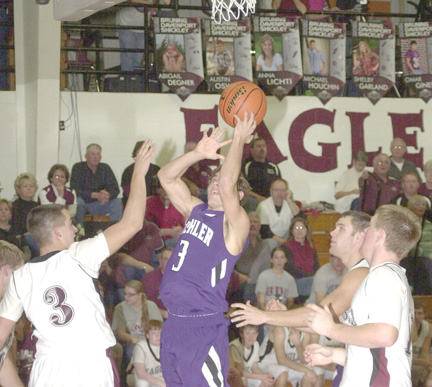 The Deshler Dragons fell to D-1 No. 3 rated Pawnee City, 23-50, in the D1-1 district final at Firth, Tuesday, Feb. 28.
The Dragons slipped behind at the outset and struggled to break through the Indians stifling play.
Luke Dlouhy and Brett Finke combined for 12 of Deshler's total 23 points, scoring six each. Kyle Dlouhy provided five points in the contest while Josiah Burger, Lane Baker and Clay Jones each had two.
The Dragons end their season 17-8 and will lose six seniors to graduation including Josiah Burger, Luke Dlouhy, Lane Baker, Clay Jones, Trevor Taylor and Adam Duensing.