Regina Bird joins Journal-Register staff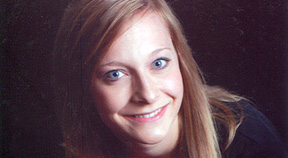 Going from a rural community to a city for college made me realize how much I preferred small town life.  Very few stoplights and the friendly atmosphere are what I missed the most. This brought me where I am today covering the news in Hebron and Thayer County.
I grew up on a farm right outside of Belleville and graduated from Republic County High School. This is where I discovered my two passions: journalism and weather. I was involved in many activities during high school. One of these included the school newspaper and yearbook. Journalism was one of my favorite classes, because I loved reporting and taking sports photos.
After graduation, I decided to go to the University of Kansas but wanted to find some way to pursue both of my passions.  I majored in meteorology with a focus in news media. By doing this, I was able to learn more about my two favorite subjects. I stayed busy during college with classes, internships and following college sports.
I've been involved in many different activities throughout my school years. Since I have graduated, I'm excited now to be involved in covering the news for Hebron and Thayer County.