Additional arrest in drug sweep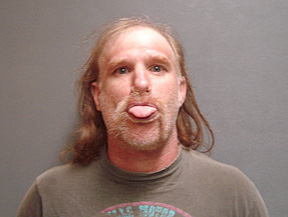 One more arrest was made in connection with a drug sweep conducted last week that netted 10 people. Jeffrey Oberholtz, 42, was arrested Tuesday night, May 28, at his residence in Belvidere. He is charged with felony distribution of a controlled substance (specifically methamphetamine) and is being held on a $50,000 cash bond.
On May 20, officials with the Thayer County Sheriff's Office along with members of the Rural Apprehension Drug Task Force (RAP), and Nebraska State Patrol initiated several drug arrests in Thayer County. These arrests are the result of a two year investigation regarding the distribution of illegal narcotics in Thayer County. Nine individuals living in Hebron and one from Beatrice were arrested May 20th on charges of distribution of controlled substances including hydrocodone, oxycodone and amphetamines. All are class 1D felonies.
All 11 of those arrested and charged in conjunction with the two-year drug investigation are scheduled to appear for arraignment in Thayer County Court Thursday morning, May 30.