Severe drought to persist – roadside haying, grazing ok
Drought conditions are expected to persist through harvest, or at least the end of October, according to the National Weather Service's climate prediction center. In a newly released map July 19, nearly two-thirds of the nation, 64 percent, will continue to be affected by drought; 43 percent by severe or extreme drought. The entire state of Nebraska is included in the bad news.

"Dryness and drought, exacerbated by above-normal temperatures, have been increasing both in extent and intensity across much of the central and northern U.S.," officials stated in a summary of the prediction. "The combination of heat and dryness has severely reduced the quality and quantity of the corn and soybean crop, with 38 percent of the corn and 30 percent of the soybeans rated as poor or very poor as of July 15 by NASS/USDA. Some states, such as Kentucky, Missouri, and Indiana, had over 70 percent of their corn adversely rated. Unfortunately, drought is expected to develop, persist, or intensify across these areas, and temperatures are likely to average above normal."

The next outlook will be released Aug. 2.

County given go ahead for roadside haying and grazing.
"A large amount of Nebraska's land enrolled in the federal Conservation Reserve Program (CRP) in Nebraska is now available for haying and grazing," announced Farm Service Agency (FSA) State Director Dan Steinkruger.  

Secretary Vilsack announced last week that counties designated as D2 on the Drought Monitor could be released by the FSA State Committee after the ending nesting date of July 15 in Nebraska.  Secretary Vilsack also announced a reduction in the emergency haying and grazing payment reduction from 25 percent to 10 percent to assist in drought response.
CRP participants need to file a request to graze or hay at their local office. CRP use includes specific rules for haying and/or a grazing plan to insure consistent uses of the land. An additional approval was granted this year for practice CP-25, Rare and Declining Habitat, to allow grazing for the first time.

Steinkruger added, "This approval will provide additional forage during this drought to assist livestock producers."

A current Nebraska map listing approved counties is on the Nebraska FSA website at www.fsa.usda.gov/ne.  The map will be updated as new counties qualify.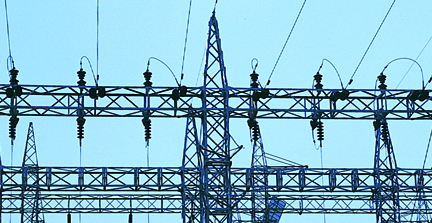 NPPD asks for conservation
With a continued forecast of hot and dry conditions, the Nebraska Public Power District is once again appealing to customers to reduce their use of electricity around the clock. The predicted weather conditions over the next few days indicate the hours of highest demand on NPPD's system will be between 8-10 a.m. and 7-10 p.m. Customers are especially encouraged to reduce energy usage during these times. The reductions will help both the utility's electrical grid and the agricultural community in south central Nebraska.

"For the last couple of weeks, NPPD has been asking for statewide cooperation from customers to reduce their energy use," said NPPD President and CEO Pat Pope. "Their efforts have helped, but our plea continues. With no precipitation or temperature reductions in sight, concern grows for the continued wear and tear on our system during a season with the greatest demand."

NPPD is a summer peaking utility. This means its greatest demand or its highest peaks occur during the summer. NPPD serves 80 communities directly, as well as 75 other utilities in the state that deliver the power NPPD generates to their customers, primarily in small towns or rural areas. NPPD's electrical grid of more than 5,000 miles of transmission lines and substations interconnects with substations and distribution lines of other utilities throughout Nebraska.

Nebraska's number one industry is agriculture. In fact, at least one third of NPPD's summer electrical load is represented by the irrigation needs of the state's ag community. Many irrigation systems are powered by electricity. This year's increased demand for electricity, coupled with the extreme drought conditions, is challenging the electrical grid more than ever before.

"In addition to asking businesses, cities, residents, and industry to reduce their energy use, we have made concerted efforts with our wholesale utility partners and their agricultural customers to identify time frames for controlling load to help spread out the demand on our system," explained Pope. "This is helping some, yet demands on the system remain high."

"Everything is happening at once. We are in a drought at the height of the growing season. People are running their air conditioners to stay cool. Industries and businesses are operating as necessary, and our system, especially in north central Nebraska, has been consistently stressed to the max," he said. "We have some wind generation facilities in this area that, when operating, can inject generation right into the grid and help meet the demand, but when wind is minimal or absent, the transmission system can get overloaded."

"The failure of transformers or critical components could bring about even more challenges to us and ultimately to customers, so we are making this appeal again and will do what we have to, to maintain system reliability," he said.

NPPD has a program it used last week to protect its system from overloading. When the system's reliability is threatened, NPPD's system control operators send out "Transmission Emergency Relief Messages" to NPPD's wholesale utility partners to let them know they need to open breakers to reduce the amount of electricity carried on the system at a particular time. These steps force a reduction in load to occur. When NPPD issues a TERM message, it also sends out special public service announcements to its wholesale utility partners and radio stations in the affected areas to share with customers.

"We don't like to interrupt anyone's service," said Pope, "but if it means protecting equipment from damage or preventing cascading outages, we may have to force a limited interruption to service. These are purposeful, protective actions we take to preserve grid integrity; because the reliability of NPPD's transmission system ultimately impacts the ability to meet our customers' electricity needs."

"We are grateful for all the cooperation we have received from customers, and they have responded well to shifting their energy usage to other times of the day," said Pope. "Normally this works, but we are seeing around-the-clock demands on our system, which requires even more, around-the-clock energy reductions."

"Nebraska is the Cornhusker state with a reputation for helping one another in times of need," he said. "We are asking everyone to do what they can, without jeopardizing their safety, to reduce their use until we can get rain or a break in the hot temperatures."