Wenske Repair guarantees job for E-5 sergeant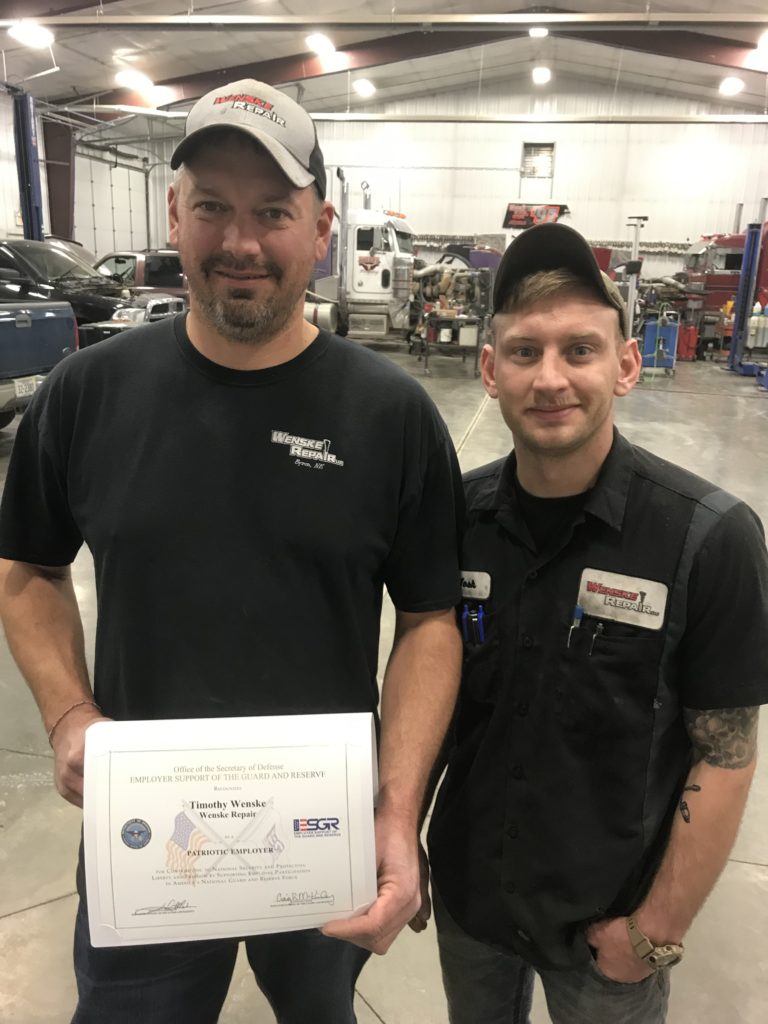 Being a member of the Nebraska National Guard demands more time than one weekend a month or the annual training — E-5 Sergeant Josh Bowman was deployed to the Republic of Korea for a mission.
He said working in the mountains of Korea was awesome and physically draining, but Bowman, who is also an automotive technician at Wenske Repair in Byron, found time to recognize his employer, Tim Wenske.
"He was really cool and easy. I've been a gone a lot this year," Bowman said.
Bowman, who grew up in Geneva and graduated from Fillmore Central, began working at the shop in October of 2016 because a good friend of the Wenskes, Joe Dunlap, himself a Command Sergeant Major in the Nebraska Army National Guard, recommended Bowman. The E-5 Sergeant is also a graduate of Southeast Community College-Milford.
"He said, 'I have a guy in my troop that would be a great mechanic,'" Wenske said.
Dunlap, who is from Deshler, and Bowman served in Afghanistan.
"I've had Joe and other friends tell me, especially with us being gone more and more, I can give back to my employer," Bowman said.
And that's just what Bowman did — he nominated Wenske to the Employer Support of the Guard and Reserve, an organization of the U.S. Department of Defense that, according to the ESGR website "promotes cooperation and understanding between Reserve Component Service members and their civilian employers."
The ESGR also assists in conflict resolution between service members and their employers, but in Bowman's case and many others, Wenske didn't have a problem with his employee's service.
"Timothy has been a proud supporter of my loyalty to the Nebraska National Guard and in return has given me nothing but gratitude," Bowman wrote in his nomination.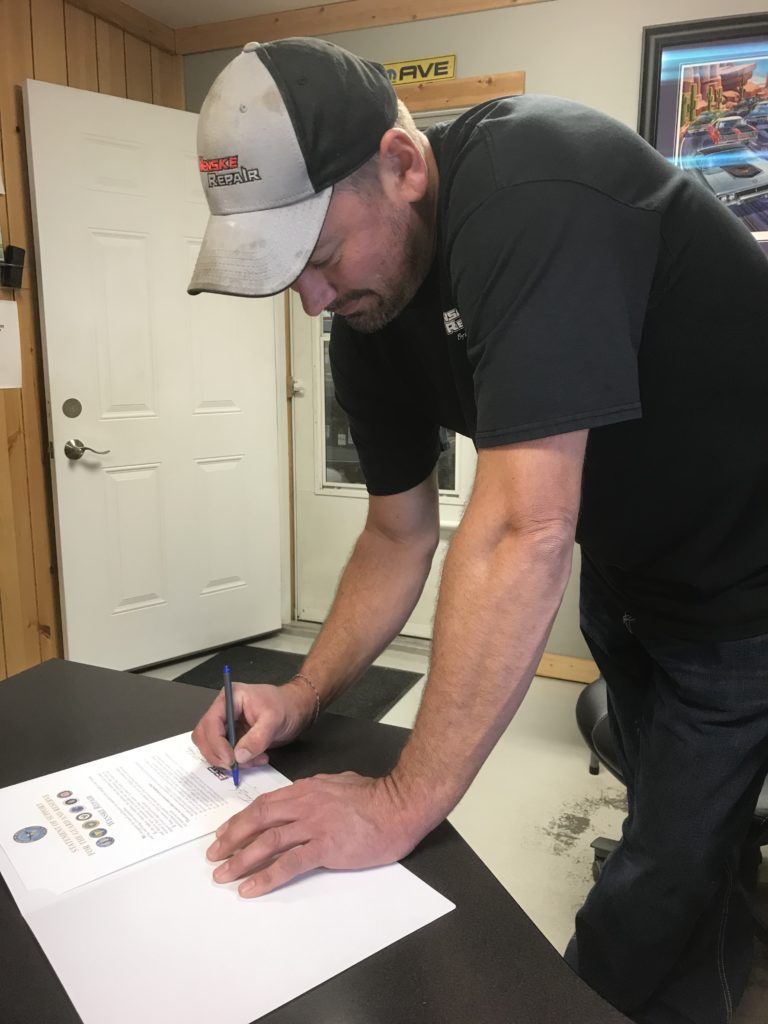 "Timothy has worked longer hours while I was gone for the Guard. I wanted to give something back to Timothy to know how appreciative I am for allowing me to work for his company as a National Guard Member," he wrote.
Wenske said he was happy and surprised to learn of the nomination, and the ESGR certificate presented to him by Steve Moseley.
He isn't just a supporter of the military — Wenske has a cooperative program for college students in the automotive technician field. Currently, the repair shop employs four technicians, including Bowman and another who is attending college.
The student works at the shop during school breaks and upon graduation, will work there for at least two years. He is paid for his time at the shop while attending college.