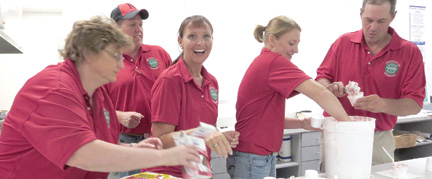 Responsive. Innovative. Trusted. All catchwords describing Cooperative Extension in Nebraska. And there's no denying the meaningful terms because in the last century, University of Nebraska-Lincoln Extension has been proving how responsive, innovative and trustworthy its educators are. From offices at the university campus to classrooms in rural communities, UNL Extension focuses on agriculture and natural resources  research passing collected information on to everyone.
"I love teaching," says local Southern Plains unit leader and extension educator Phyllis Schoenholz from her office in the basement of the Thayer County courthouse. "Leadership is my passion; community, networking, all of it. People stop in here all the time with questions and if we can't help them, we know who can. Answers are found here."
To read the rest of this story please subscribe or pick up a copy of the Hebron Journal-Register.