Bruning man navigates waterways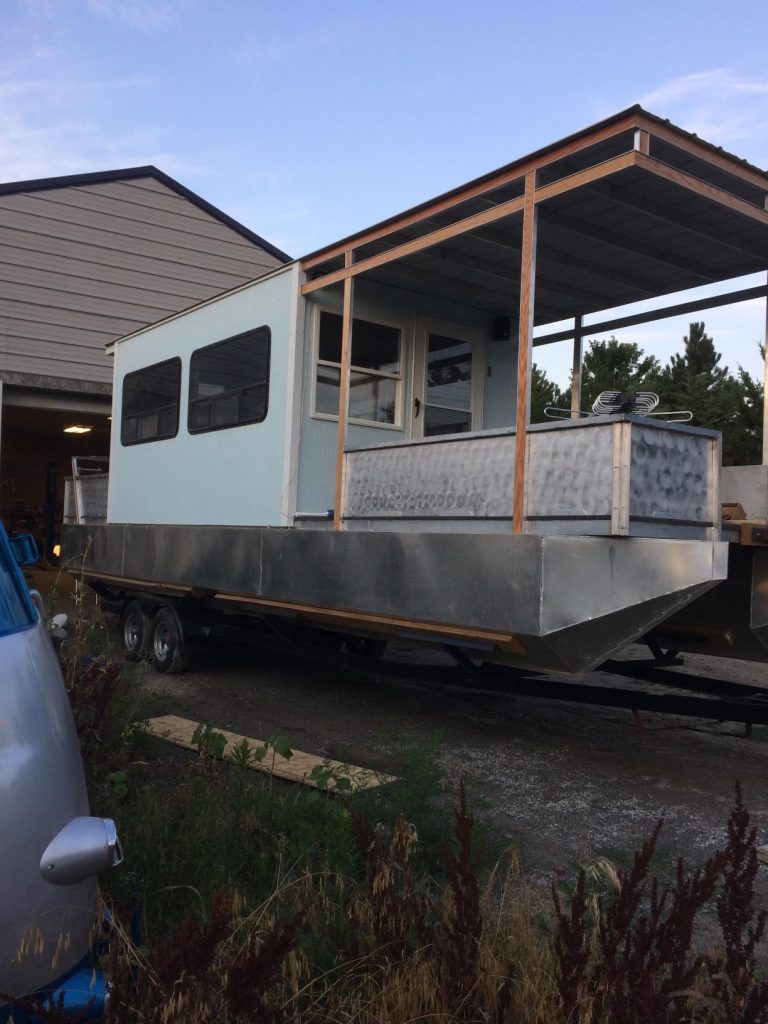 Steve Lindersmith of Bruning has floated some miles, river miles that is — the most recent trip was 2,723 in his custom houseboat.
Smurf, the nickname he's well known by, describes himself as a woodworker, but he's somewhat of a captain, too, with an electric bicycle on board for fuel runs after he "ties up" at marinas.
"Some are busy on the weekend. It's usually $40 a night and you get laundry and a shower, and some have courtesy cars for grocery shopping," Smurf said.
In the houseboat he framed with pontoons, he has a sink, microwave, deep freeze, toilet, two beds and a stereo with speakers inside and outside of the "house."
He also has all the navigational devices he needs, including a VHF radio to communicate with barges and the coast guard. Smurf watches television via an antenna or hotspot.
This year on Memorial Day weekend, Smurf headed out for another river trip that began at river mile marker 498.
"That means it's 498 river miles to the Mississippi," Smurf said. "I've been this route a few times and I knew when I got to mile marker 118 or 117, I would fuel up there in Chamois (Missouri)."
He carries a 20-gallon tank and 12, five-gallon jugs and his bicycle has a trailer that hauls three, five-gallon jugs at a time.
On the water, Smurf mostly eats food that he adds water to, and this year, he had a sponsor, Lazy Horse Brewing and Vineyard out of Ohiowa.
"They sponsored me and I did a little commercial for them," he said.
Once he arrived in Chamois, he knew he had about 117 river miles to the Mississippi, where he had to cross into an eight-mile long canal.
"I can't just take the Mississippi River for that eight miles. There is a chain of rocks that would tear my boat up, so I have to get over to the canal and radio the lock master," Smurf explained.
The locks either raise or lower vessels to make rivers more easily navigable.
"They put you in there, shut and door and let the water out, and boom! You're in St. Louis," Smurf said. "There are barges everywhere. There is just chaos. It would be nerve-wracking for someone who isn't used to it."
He learned to navigate waterways mostly by doing.
"I did some things wrong a year or two before, but I know where to go now," he said. "I went on the Mississippi all the way down to Baton Rouge a couple of years ago."
Smurf keeps his family and friends updated on his travels with his camera and Facebook.
After St. Louis, Smurf knows his next fuel stop is in Cape Girardeau, Mo.
On his travels, Smurf connects with other waterways, like the Ohio River at Cairo, Ill., where he cruised 60 miles upstream to Paducah, Ky., and then onto the Cumberland River.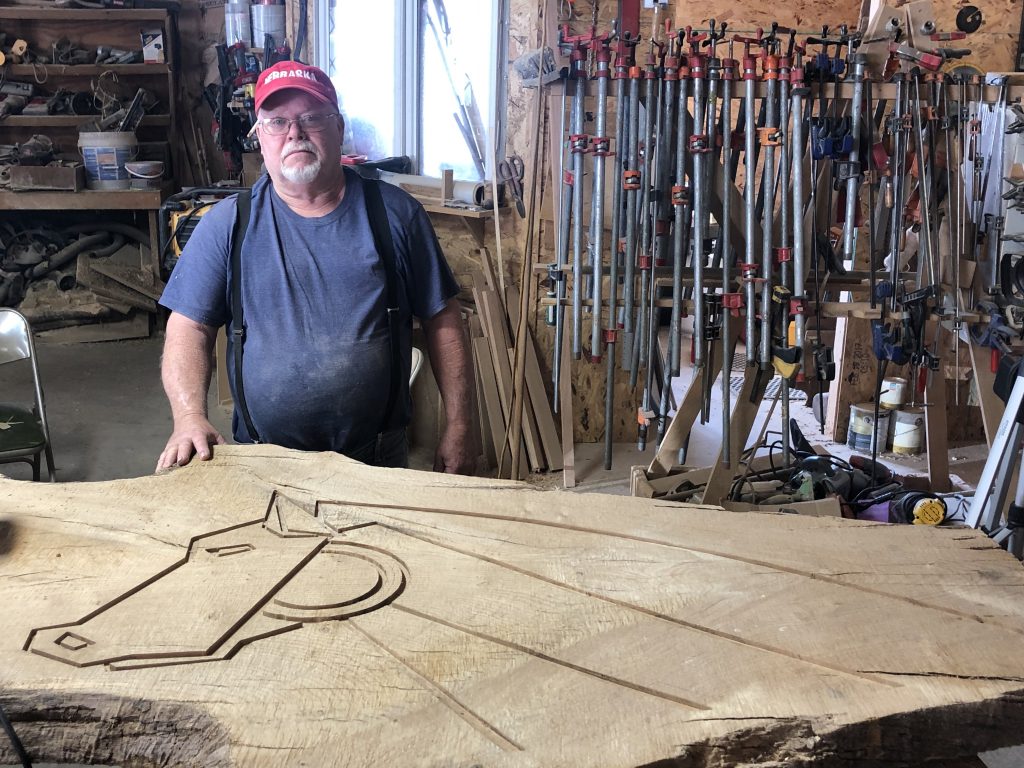 "Once you get past Paducah, there are a lot of marinas. I can go upstream 25 miles on the Kentucky Lake off the Tennessee River instead of the Cumberland. There is a choice to be made at Paducah."
This year, he went to the 190-mile long Kentucky Lake and "rubbed elbows" with yachts at Green Turtle Marina. He also stopped at Paris Landing, which was a cheaper marina to stay at and connected to the Tombigbee River with its 12 locks.
The lockmaster said he would put Smurf through Lock 4, but warned him there was a barge floating sideways, and he wasn't going to get through for about a month. Smurf turned around and traveled back to the Green Turtle.
"I was going to sit at the Green Turtle. Meantime, I've backtracked around 450 miles from the jammed up lock, but then somebody said I would get through three days later, so I went all the way back," Smurf said.
He called his wife, Diana, and told her he wanted to turn around.
"I back-tracked and got through the 12 locks and ended up in Mobile Bay, Alabama. On the map, I could see I had to go southeast, and I nosed that baby on the Tombigbee. I hit 11 states," Smurf said.
"Mobile Bay is 60 to 70 miles. It got rough and I tied up, and found a good weather window to leave," he said.
It takes 12 to 14 hours to make about 70 miles. Smurf has cruised 80 miles on his favorite, the Missouri, where he can click right along. He starts in the early dawn and goes until it's almost dark.
"I start looking for a place to park about an hour before dark. You don't want to be on the river at night. There are trees everywhere," he said.
One night, he was parked in the middle of Cottonwood trees and there was a lot of debris floating on the river.
"During the night, a storm came up and it was banging me around pretty good. I was right by Jefferson City, Missouri and a tornado came through there. It cut a hole through the trees. The debris was on the water. That was pretty interesting," Smurf said.
He recalled the flooding in March of 2019, and how it hindered river traffic into May when Smurf's trip was abruptly stopped.
"I got to Chamois and had to get off. No one could go down the Mississippi. No barge traffic or anything," he said.
He would like to go to a Cincinnati Reds game using the Ohio River to get there. He thinks it's about 550 river miles.
"That would take a while," he said.
It would also take plenty of marine radio calls, 'Barge meeting a little houseboat. You got a copy?'