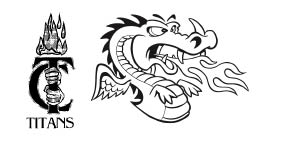 Thayer Central, Deshler combine Junior High football programs
Thayer Central and Deshler Public Junior High football programs will come together this year in an effort to fill rosters. The combined team will benefit both programs bringing in enough players to compete.

"We're looking at a six-game schedule," said Thayer Central superintendent Drew Harris, "but students can only participate in four games."

The new schedule consists of four 11-man games and two 8-man games. Two 11-man games will be played at Thayer Central, at least one 8-man game will be played in Deshler, Harris said. "Even with more students, the younger athletes will essentially get more playing time with the additional games. Everyone plays both 11-man and 8-man."

Heading up the new cooperative are both school's athletic directors including Thayer Central's Dan Desmond as head coach and Deshler's Josh Nash as assistant coach. Thayer Central elementary teacher Scott Hill will assist.

"Some of these kids have already played together," Harris said alluding to the Thayer County youth football program started three years ago. "They were members of the Thunder team together."

The cooperative is good for one season only; any additional agreements in the future will depend on student numbers, Harris added. "But for the 2011 season, we're convinced the combined team will be a successful one."