Heinrichs retires from Thayer County Department of Roads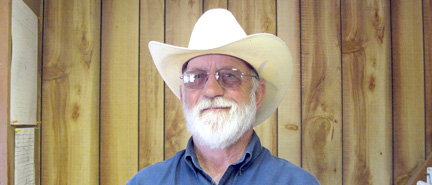 Richard Heinrichs may have turned over the keys to the Road Department last week, but in no way did he hang up his hat. Known for always wearing a white cowboy hat, he'd hardly be recognizable if he appeared in public without one. So he'll keep his hat on, thank you very much, but it won't be as the well-known Thayer County Road Supervisor any longer. On July 18, Heinrichs retired from the department after nearly 42 years.
"I started in August of 1972 as a laborer on the bridge crew. Elder Wiess was the bridge foreman back then," he said…
To read the rest of this story please subscribe or pick up a copy of the Hebron Journal-Register.