How does your garden grow?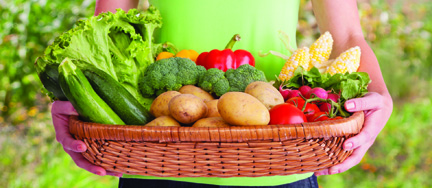 Four county collaboration hosts community food workshop series.
A local food system cooperative for Thayer, Clay, Fillmore and Nuckolls counties is slowly taking shape. The Center for Rural Affairs and Dr. Harold Stone of Stone's Thoreau in Davenport, hope to advance the cooperative process by hosting a series of free trainings on basic gardening and growing for markets beginning this week. Programs will continue through August.

Mark Hintz, experienced fruit and vegetable grower as well as an experienced farmers market vendor, will kick off the workshop series April 12, at his farm near Hebron where he will share information on preparation and planning a garden. Hintz will discuss starting plants indoors, dealing with transplanting, planning garden space for the entire season, selection of varieties and species, and enhancement with pollinator habitat.

"We are thrilled to have Mr. Hintz open up his operation for this first training," said Kathie Starkweather, Rural Stewardship and Opportunities Program Director for the Center for Rural Affairs. "Gardeners can learn from his vast experience as a grower and as a seller at Farmers' Markets."

Moreover, according to Starkweather, the work Harold Stone is doing to develop small food based businesses in this region is something that will help local growers get their food into the hands of local residents. And the first training in this series is focused on providing the information necessary for farmers and market gardeners to help reach that goal."

The workshop will be held at the Mark Hintz farm, 1610 Dove Road, in Hebron, from 6-7:30 p.m., Thursday. Please RSVP with name, address and email to Kathie Starkweather at kathies@cfra.org or call 402-617-7946. A detailed agenda will be sent to all who RSVP.

"We hope that everyone in the area who is interested in developing a food based business will show up to learn the first, crucial steps in making that dream a reality," Starkweather added.

The workshop series continues on Wednesday, May 16, with a general overview of how gardeners can market produce for profit. Other upcoming workshops include chemical free growing practices, harvest, garden care, and marketing strategies.
For more information visit www.cfra.org.