Hudson wins State Women's Club award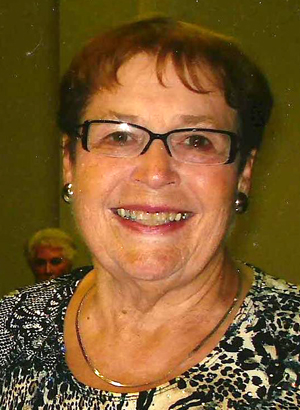 Linda Hudson has been named the Nebraska winner of the General Federation of Women's Clubs' Jennie June Award. The award recognizes a woman who has demonstrated club involvement, participation in the community, and commitment to her immediate or extended family.
As a long time member of the Belvidere Woman's Club and club president for the past seven years, Hudson has been the leader of a variety of community improvement projects, including beautification of lots left vacant by razed buildings.
She has been responsible for newly-planted trees and flowers, a gazebo and the landscaping around it, and a monument where the bank building once stood.
Ten years ago, as president of Belvidere's Community Improvement organization, she spearheaded the construction of the community center, a building now used by many groups from around the area. Hudson's current project is a train-watching station on a site that has already drawn many train enthusiasts.
Through her membership in many area organizations, Hudson is known across the county for her creativity, enthusiasm and hard work. She is a devoted mother and grandmother as well. Her daughter Angie and family live in Lincoln, and son Bill and family live in rural Belvidere.
The Nebraska Federation will submit her nomination to the Women's Club's Mississippi Valley Region where she will compete with winners from several other states.