Invite has grown to 22 schools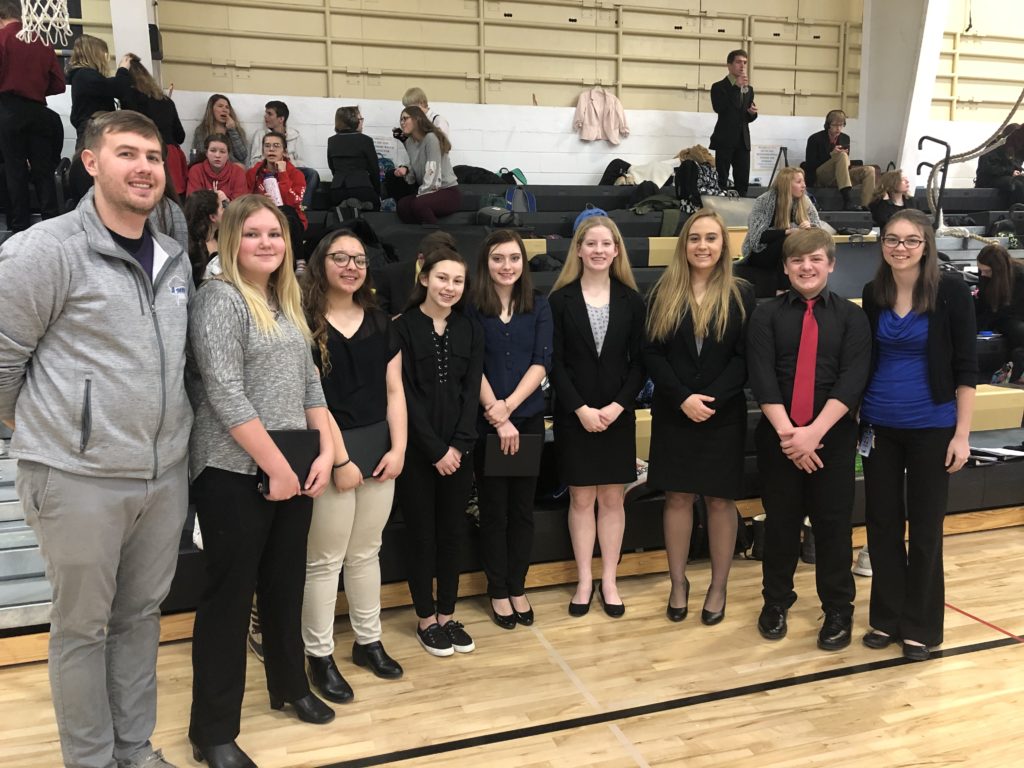 Thayer Central's Speech Coach, Justin Bomar, stands at the back door of the high school giving directions and answering other questions as the annual meet is in full swing in both buildings nearly two hours after it began.
Approximately 250 students from 22 schools walked back and forth between the buildings to compete in classrooms and gathered in the gym to practice and meet with their coaches.
"We decided to start an invite about six years ago and the interest has grown over time," Bomar said.
Some of the students could be seen practicing their speeches at the walls of the school.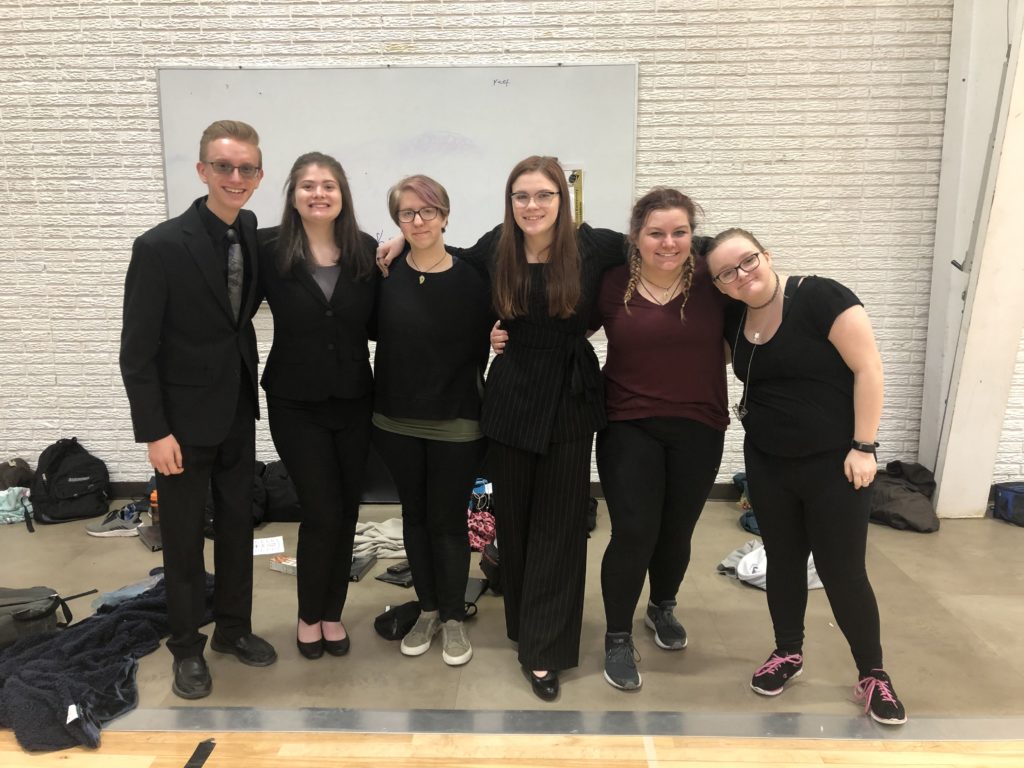 "They practice getting in the zone without audience interference, their more professional zone," Bomar explained.
Parents, grandparents, relatives and adult friends congregated in the elementary library. Darin Jalas didn't want to miss his son's performance, so he sat down at a desk 30 minutes before his son, Caleb, was scheduled to have the floor.
Bomar said the invite is a lot of work, but it's rewarding to see all the students and their parents.
"We have good representation for Thayer Central when we travel to other meets," he said.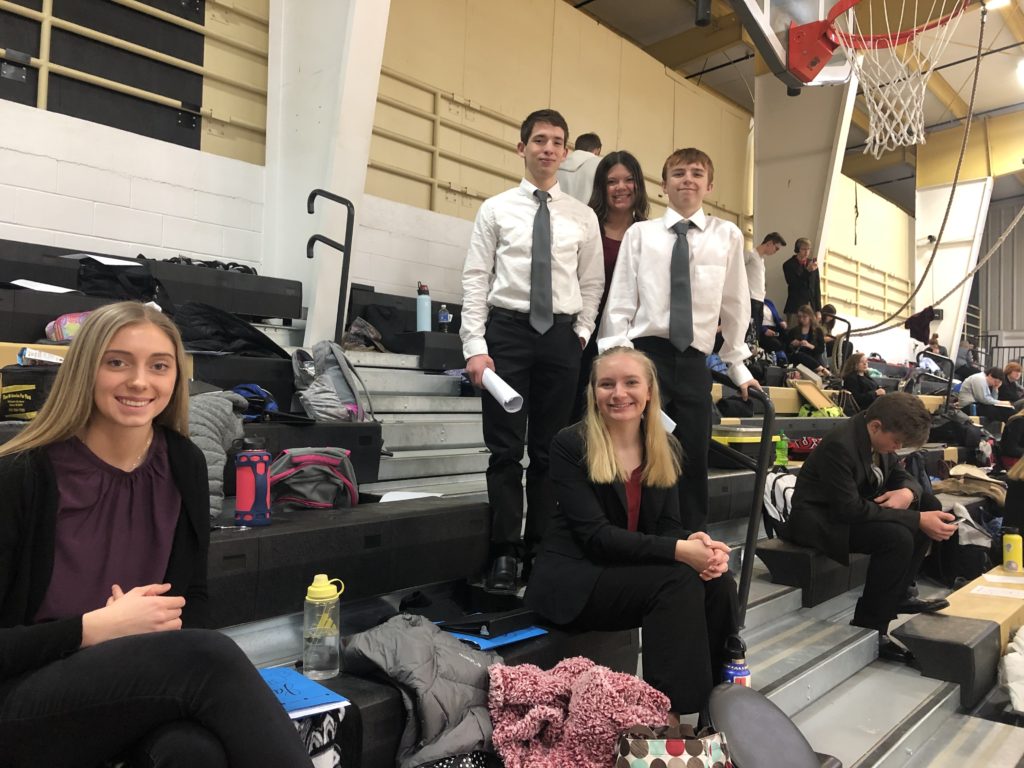 One of the Thayer Central competitors, Megan Lukert, said she likes speech for the performances and competition.
"Even though I perform as an individual, I have great help and support from my coaches, Mr. Bomar and Mrs. Roesner-Heitmann, as well as from some of my teammates," Lukert said. "I do know that being able to speak is very important for almost every career."
Lukert has been in speech since she was in fifth grade, first competing in the Modern Woodmen Speech contest. She qualified for the state meet in sixth grade and in eighth grade, finished as state runner-up.
Lukert makes the most of her craft. She qualified for state by winning the district Optimist competition and advanced to state in the American Legion Oratorical contest. Her commitment to Thayer Central began as a freshman. She is now in her sophomore year.
"I know my speech will get better with more practice and memorization," she said. Lukert was happy with the results of the invite. She won the varsity informative category. "I wasn't really nervous during my rounds."
Her mother, Kristy, said the speech community is very supportive of each other.
"There is competition to be sure, but they want everybody's kids to do well," she said.
She said it doesn't matter which school the competitors are from. The students know each other from performing in the same categories.
"Even though their competing against each other, they're still friends," she said.
This year, her daughter switched to the informative category from entertainment.
"It fits my personality better," Lukert said. "I still was able to include some humor in my informative speech, but the main goal is to inform."
She recommends other students give speech a try because it builds confidence in addition to being a necessary skill.
Lukert said she would consider judging speech meets once she graduates from high school. Bomar had five former students judging at the invite.
"They know what they're doing," he said.
Dakota Cherney, who lettered all four years in speech and was a two-time high school state qualifier for Thayer Central, said as a judge, he experiences the back end of how a meet runs.
"It's nice to be able to put yourself in the student's shoes and understand what they're going through," he said. "We give positive critique on how to improve throughout the season."