Lady Titans are 1-1 at SNC; C2-3, D1-1 subdistrict brackets released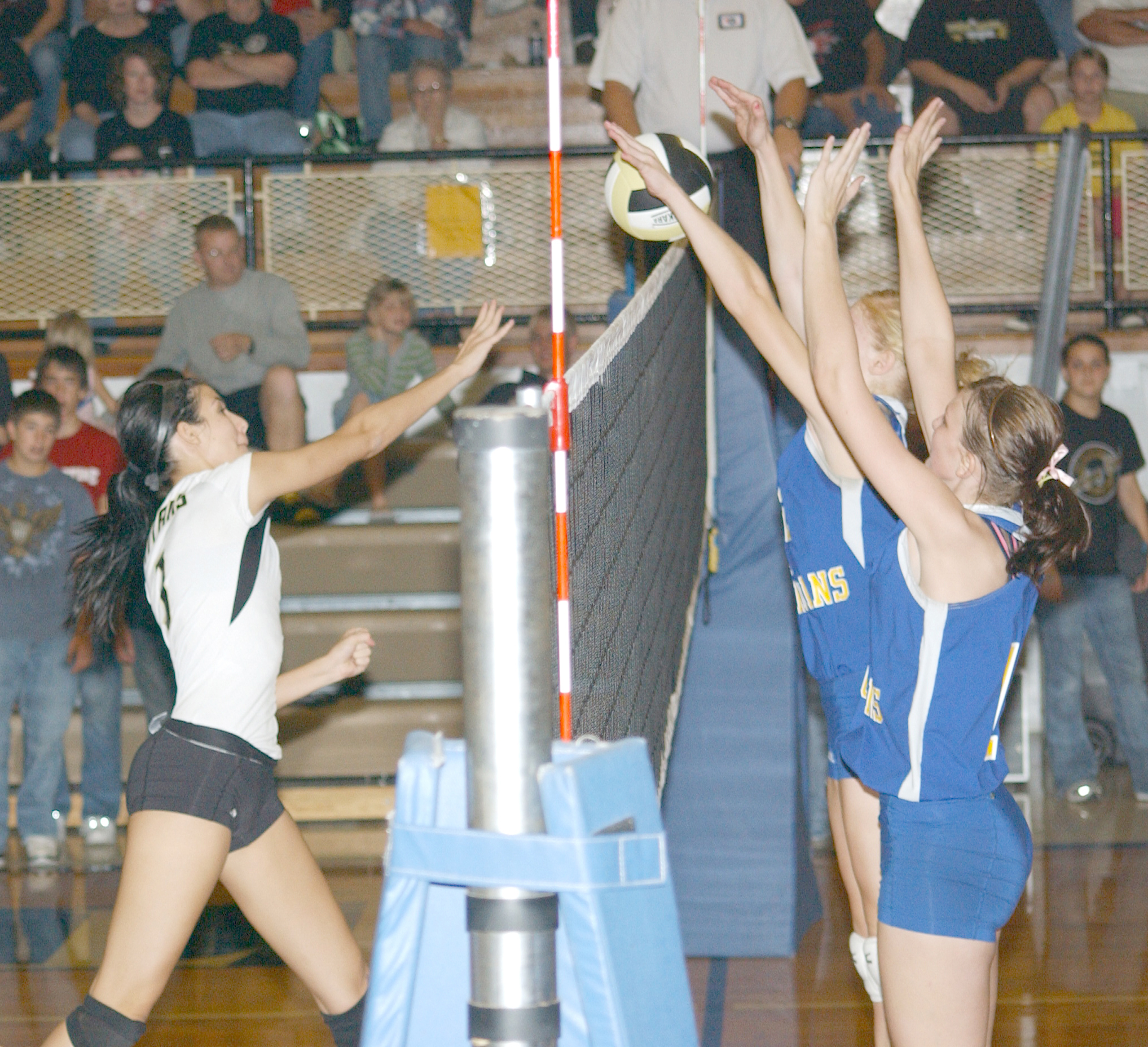 The Thayer Central Titans entered the Southern Nebraska Conference Tournament Monday night defeating Tri-County 25-9, 25-15, but fell to Fillmore Central, 19-25, 15-25, Tuesday night in the quarterfinal round at Milford. The upset loss to Fillmore Central was the Titans' second on the season. "We struggled throughout the match as their quick offense caused us problems," Thayer Central coach Kurk Wiedel said. "We could not get anything going offensively because of poor passing and we had some key serving errors as well."

The first round was played at Thayer Central as the Lady Titans are the No. 1 seed in the contest; Sandy Creek is No. 2, and Fillmore Central is No. 4. Thayer Central will face No. 3 Sutton Friday, Oct. 29, at Milford, for third place.

In the game against Tri County, Cody Long led the attack with seven kills while Kelsey Long had two ace serves. Bridgette Baden provided 11 digs while Kinsey Tietjen had one ace block and Claire Timmerman had six assists. "We came out strong behind the hitting of Bridgette Baden," said Coach Wiedel. "We were able to get some easy points on serving, as well."
Against Fillmore Central, both Baden and Long led the attack with nine kills each. "Bridgette was a bright spot offensively with nine kills on 27 attempts," the coach commented. She also provided six digs while Kinsey Tietjen had one ace block and Timmerman provided 24 assists.
The Titans are 23-2 heading into C2-3 subdistrict action Monday, Nov. 1, at Fairbury. Teams and seedings  include No. 1 Thayer Central, No. 2 Tri County (7-19), No. 3 Friend (8-17), No. 4 Southern (2-23), and No. 5 Wilber-Clatonia (0-26). The Lady Titans play the winner of the Southern vs. Wilber-Clatonia match. Game time for the Titans is 7:30 p.m.

Both Deshler and Bruning-Davenport/Shickley will head into D1-1 subdistricts Monday, Nov. 1, at Beatrice. Teams and seedings include No. 1 Pawnee City (22-6), No. 2 BDS (22-6), No. 3 Meridian (20-6), No. 4 Diller-Odell (10-13) and No. 5 Deshler (9-15). Diller-Odell and Deshler will face off at 4:30 p.m.; the winner of that game faces Pawnee City at 7:30 p.m. BDS will face Meridian at 6 p.m.
For subdistrict brackets, visit the NSAA website.