Youth Rifle Season Underway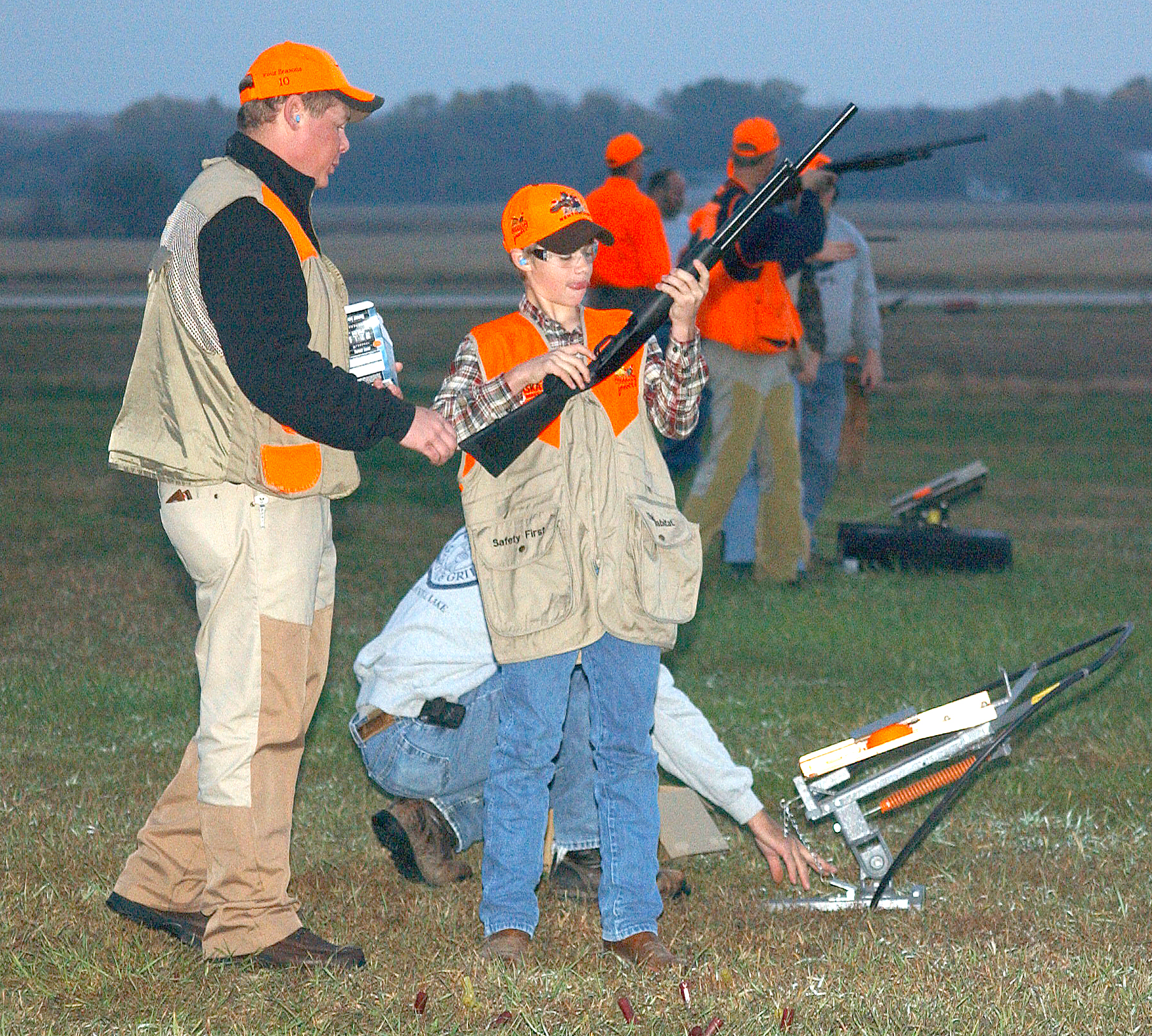 The Pheasants Forever Hebron Chapter, Four-Seasons, held its annual Youth/Mentor Hunt Saturday morning starting at the Hebron Airport. President of the local chapter Jason Sykes, Alexandria, along with other members offer the event each year as pheasant season starts. Pictured above shooting blue rock Saturday morning prior to heading out to the field, 12-year old Baxter Beals of Alexandria takes instruction from mentor Eric Miller of Davenport. Miller has been a member of Pheasants Forever for ten years and a mentor for one.
The 2010 youth hunting season is underway as pheasant, quail and partridge season opened for those aged 15 and under last Saturday morning. This Saturday, Oct. 30, bird season in the state of Nebraska opens for everyone.
Saturday morning, before dawn, several members of the local Pheasants Forever group met for a special once-a-year event known as the youth/mentor hunt where members couple up with youngsters just learning to hunt. "We take them to the field on an actual hunt and if they get a bird, we'll show them what happens next," said Hebron Four Seasons member Scott Fangmeier prior to the hunt. Fangmeier was present Saturday morning with his dog to show the kids how bird dogs assist with the hunt.
Young hunters, required to complete a state-sponsored hunter safety course, may hunt for big game, too, including deer and elk. Firearm season for whitetail and mule deer starts Nov. 13 and runs through Nov. 23. Archery season has been open since Sept. 15, but takes a break over the firearm season only to resume on Nov. 23. A second firearm season begins Dec. 26 and runs through Jan. 18, 2011.
All information about the Nebraska hunting seasons, legislation and requirements can be found at http://outdoornebraska.ne.gov.