Legislators urge USPS to reconsider study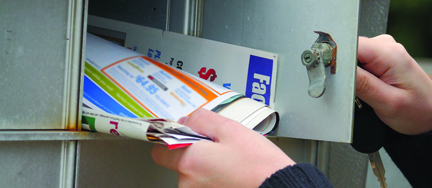 State lawmakers approved a resolution urging the U.S. Postal Service to reconsider its recent study that could lead to post office closures in rural Nebraska. Both Byron and Carleton are included in the study.
The resolution by Sen. LeRoy Louden of Ellsworth comes in response to an ongoing USPS review of 90 postal outlets in rural Nebraska. The Postal Service released a list earlier this summer of approximately 3,700 outlets nationwide earmarked for the study that could lead to closure.
In mid-October, Byron postal service patrons met with USPS senior manager of Nebraska and Kansas post office operations, Howard Nissen, in hopes of keeping their brick-and-mortar office open. Carleton patrons met with him two weeks later.
Essentially, Nissen told Byron patrons, the secret to keeping the offices open was to create more revenue. Both Byron and Carleton were 'tagged' because both operate at a net loss, he said.
Sen. Louden said last week that the post office should turn its study to pension costs and other expenses before jumping in to close offices widely viewed as crucial to small-town economics.
At the Byron meeting, resident Susan Tietjen said in an appeal to keep the office open that 49 businesses and organizations use the Byron post office.
But the Postal Service is governed by federal mandates when it comes to pensions and other expenses, like health insurance and postal rates, Nissen said. "We're the only business in the United States that has these mandates."
In August, the USPS said it was considering closing post offices in an effort to save money. The organization lost about $8.5 billion in 2010 and expects to lose another $8 billion in 2011. The federally-mandated pension plan for employees is mostly to blame, officials said.
In September, U.S. Postal Service president and chief marketing/sales officer Paul Vogel said USPS needed to either ask for legislative changes that put the business on a level playing field with the way a normal business operates, or continue to reduce the infrastructure, including plants and post offices, to become more efficient.
Several senators have commented that their constituents continue to voice concerns about their brick-and-mortar offices closing. In Byron, Nissen said if the office were to close there would still be delivery; however, patrons would have to travel to the Hebron post office for other services.
Lawmakers approved the measure (LR8) with a 34-0 vote.