Senior Legion baseball area tourney starts this week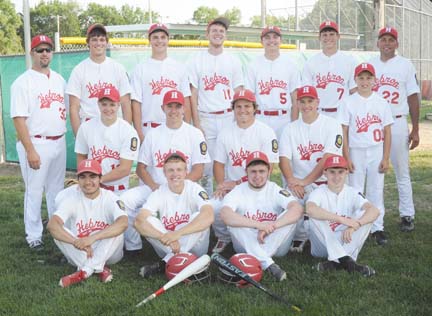 The American Legion Senior Baseball team starts its contention in the C-5 Area 5 tournament July 18 at Wymore; winners advance to the state tournament here at home July 26 to July 30.
In the Area 5 bracket, No. 2 Hebron opens against No. 7 Tri County at 8 p.m., in game four of the series.
Game one shows No. 1 Bruning-Davenport/Shickley with a "bye," while game two has No. 5 Wymore facing No. 4 Wilber at 5 p.m. Game three features No. 3 Geneva against No. 6 Daykin-Meridian at 2 p.m.
The Area 5 senior tournament is a double-elimination schedule and runs each day through Tuesday, July 22 when the championship is determined.
Should Hebron win its first game they will play the winner of game three on July 19 at 8 p.m.