Supreme Court Justices visit courthouse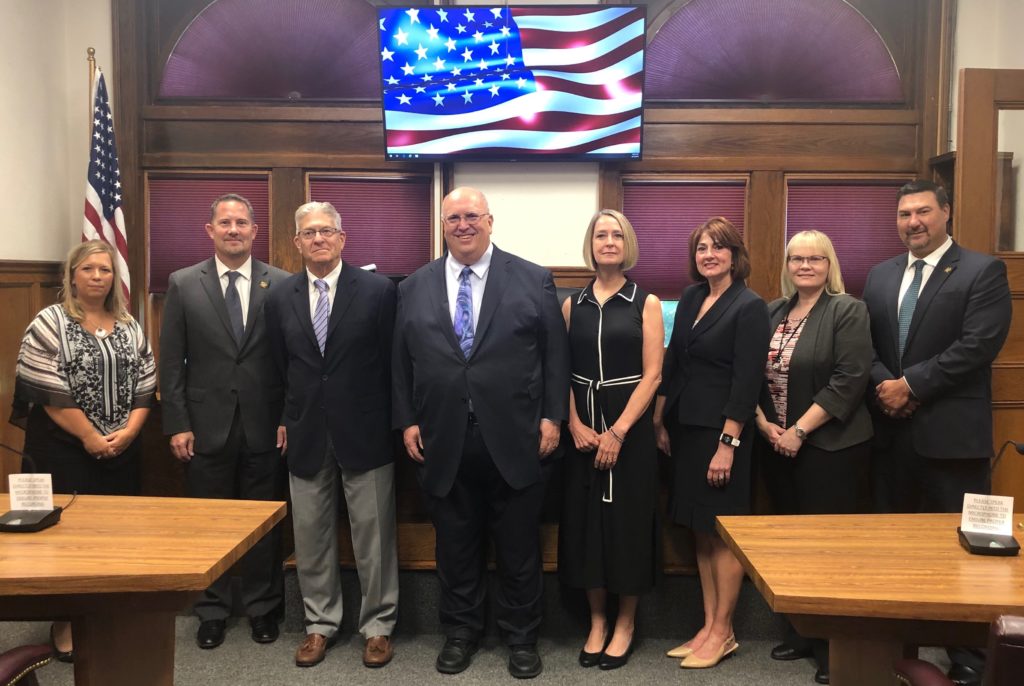 Nebraska Supreme Court justices and Chief Justice, Michael Heavican, visited the Thayer County Courthouse as part of a statewide tour Aug. 12. The Thayer County Court and District offices held a reception for the justices and their administrative staff.
County Court Clerk, Marie Rauner, gave a brief history on the courthouse's facade with its unique carved faces.
Heavican said the reception had a tremendous turnout. Thayer County was the tour's second stop. Jefferson County Courthouse was the first.
Heavican said they had 20-plus courthouses left on the tour.
"We touch as many counties as we can, local attorneys and commissioners," Heavican said. "In Nebraska, we know the court system is supported both by the state and our counties. We can't do justice without the work of the county boards and taxpayers."
Heavican gave a glimpse into changes that have been made in the system, such as how probation is playing more of a major role.
"I'm going on my 13th year as Chief Justice. When I came on, my job was to make the courts leaner and meaner," Heavican said. "We're doing a lot more with probation. The legislature does not want to build a new prison because of expense, maintaining prison facilities and staffing."
Nebraska has rolled out "Community Corrections," a program that keeps people who have committed crimes in their local communities and supervises them.
"The idea is to make them better citizens," Heavican said.
The only real alternative in the state is probation, he added.
He also said juvenile justice, which used to be under the Department of Health and Human Services, is now under the court's supervision as well.