Child porn sentence handed out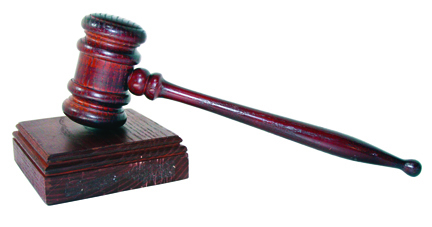 Christian E. Hansen, 33, Alexandria, will face 3-5 years on each of three counts of possessing child pornography.

Hansen was found guilty of the three felony charges in June after reaching a plea agreement. During his sentencing on Thursday, Hansen's attorney, Wayne L. Garrison, said his client did not realize the pornography sites had been downloaded to his computer and that when he did find them, he did not view them. He said Hansen has no prior convictions and asked the court to sentence Hansen to probation.

Prosecuting attorney Dan Werner said Hansen's computer had 94 files consistent with the pornography; "53 of them were notable files," he said. Werner alluded to Hansen's claim that he was depressed about not becoming a foster parent so went online to look at family sites to cheer himself up, and must have accidentally downloaded the pornographic sites. "This is simply not believable," Werner said.

Judge Johnson agreed stating Hansen's minimization of the crime and the fact that he felt there were no victims, was disturbing. "It bothers me greatly," she said expanding on the fact that the exploited children in the videos were the victims and that the videos were available because there was a market for them, a market he is a part of. His claim that he downloaded them accidentally and did not view them was "nonsense," she said.

Hansen, who will serve the three sentences concurrently (at the same time), must also register as a sex offender for 25 years upon his release.

Earlier, Kevin R. Wiedel, 49, Hebron, was sentenced to one year on a felony DUS (driving under suspension) charge. He  immediately filed an appeal and posted bond Thursday following Judge Johnson's ruling.

Prosecuting attorney Werner said during Wiedel's case that he was okay with the probation office's recommendation that Wiedel be given a sentence of probation stating he felt Wiedel understood he was not supposed to drive, but Judge Johnson did not agree.

"Mr. Wiedel, I told you last time that if you continue to break the law I would send you to prison," she said. "You have appeared in front of me three times in seven years, all felony cases. The last time you asked me for leniency, but you admitted to the probation officer that you continue to drink and you obviously continue to drive. You have not learned from your mistakes. Your disrespect for the law causes me to believe you are not a fit candidate for probation."

The judge said during the proceedings that Wiedel has a record including six infractions, four misdemeanors and two felonies.

In a final case Thursday, Lance Powers, 22, was given 24 months of intense probation on a burglary charge. He is accused of entering Tillie's Bar and Grill in Byron in July 2010, and taking cigarettes valued at $293.60.