Water rescue team heads to dam
On Monday morning, the Webster County Sheriff's Office announced one of two men had been located about a quarter to a half mile east of the Guide Rock Diversion Dam, close to where divers from the Hebron Volunteer Fire Department searched the previous Friday into Friday night.
On July 26 at about 3:45 p.m., Webster County Sheriff received a report of a possible drowning of two adult males who were fishing at the dam, and they were pulled down by the undertow.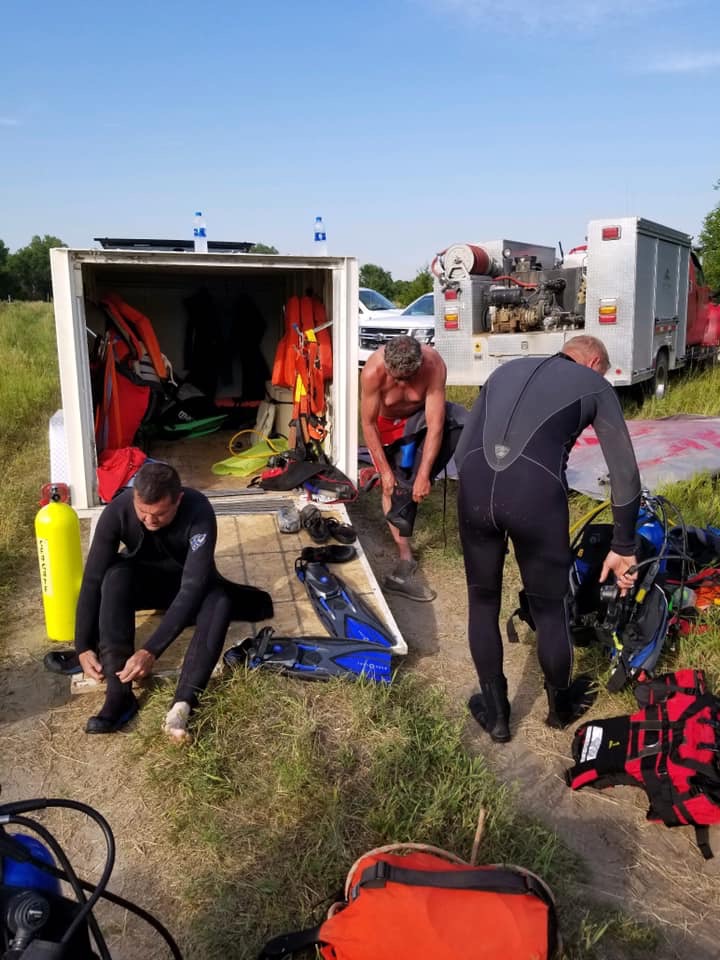 At about 4:30 p.m., the Hebron Volunteer Fire Department dive team was contacted.
BJ Linton, who is certified in water rescue, said the divers conducted search patterns where they thought the missing men might be, including along the bottom of the dam.
They also had a ground crew. Linton said the water was still flowing through the passage. It had been shut off at Harlan County Reservoir, but takes eight to 10 hours to catch up to the dam.
The divers searched an area about 200 yards long and 50 to 75 feet wide until about 10 p.m. Linton isn't unfamiliar to the area — the team was called out several years ago to recover stolen guns thrown into the irrigation canal by teenagers.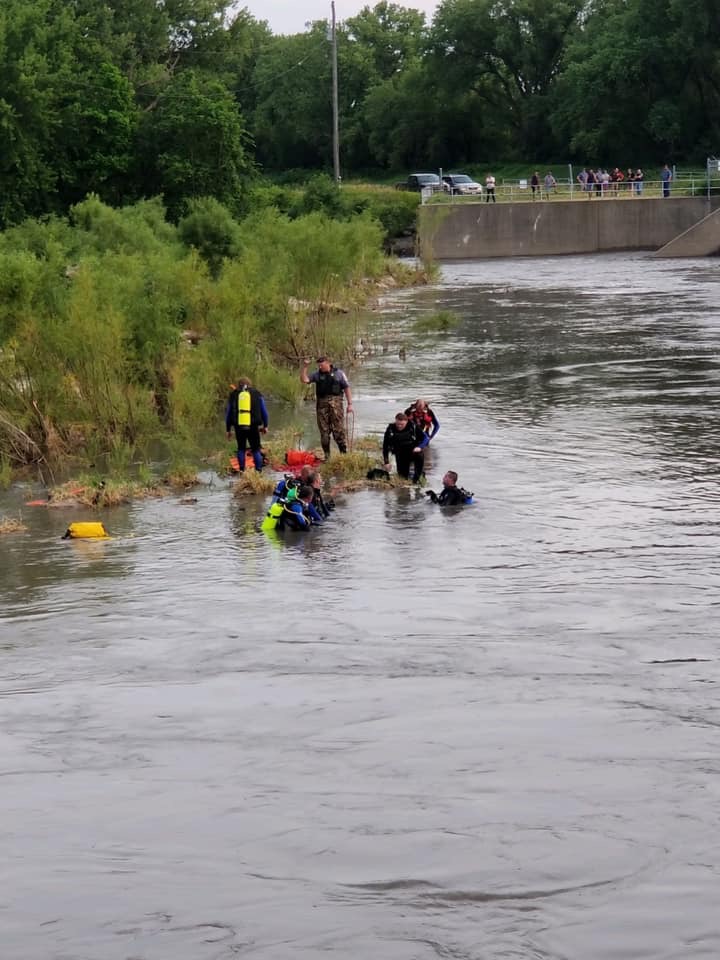 Linton said the dive team has been thinned out by members retiring, and is looking to train a few more divers, and have them take the rescue training for certification.
The Webster sheriff made an annoucement Tuesday the second man had been found. The men were identified as Cody Reutter, 29, of Blue Hill and Omar Martinez Cruz, 27, of Grand Island.