Fair comes alive on brick wall
It's her largest mural yet at 40 feet long by 12 feet high.
Artist Jamie Luttrell finished the vintage fair scene on the outer wall of the Fourth Street Tavern in Deshler July 17.
"It was scorchingly hot," she said. She put in about 114 hours on the mural with the former ag hall destroyed in the 2003 tornado as the focal point.
"We actually moved it around a couple of times to figure out where the ag hall could be on the wall, and yet, I wanted to add more fair," she said.
She had fun painting the colors of the 1950s and designing the vintage vehicles.
The ag hall was hit three years before her family moved to the area, so she had to paint it from photos and old newspapers. A committee with Deshler Mayor Julie Deepe had formed and Deepe asked Luttrell about a mural. Luttrell provided a sketch and started the mural around the beginning of June.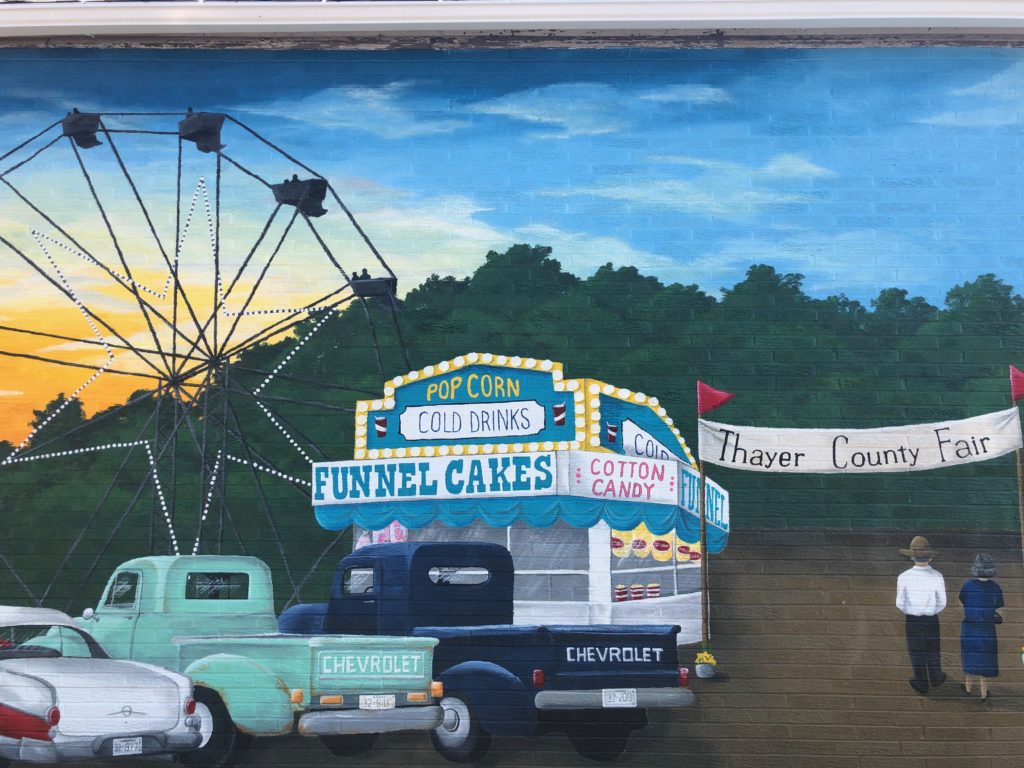 Luttrell pored over photos, and not just of the ag building.
She wanted something completely different from other town murals. She and 15-year-old daughter Dayci primed and painted, only to paint over parts Luttrell wanted redone.
"If I don't like something, I paint over it," she said.
The brick surface was challenging, and Luttrell was calling her mother for advice on angles.
She pushed the ag hall to the far east end of the wall to give it visibility for people driving into downtown Deshler.
"It was so fun. While I was painting, people drove by and told their stories about the ag hall," she said. "I didn't figure so much talk into my schedule, but they gave me pointers — everyone had to figure out what color the roof was."
She learned how much the building meant to people and when they told her their experiences, they were excited, she said.
"I'm excited people are excited. Anyone can paint, but this is what is exciting to me — taking the things inside of people's memories and bringing them out where they can see them and feel them again. Mission accomplished," she said.