Focus is on community center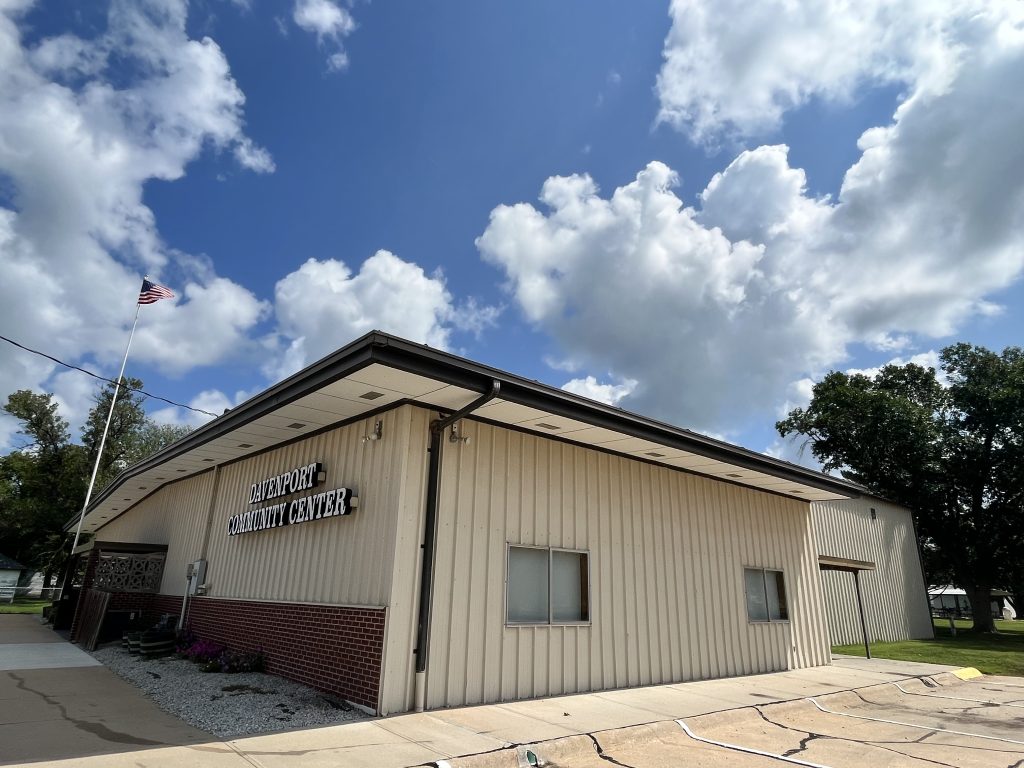 The Davenport Achievement Board was designed to support the town's community center, dedicated July 26, 1976 to highlight Davenport's Bicentennial celebration in addition to a tennis tournament, "And That's The Way It Was" Parade, beef barbecue, teen dance and 4-H dress revue. An open house for the center was held that evening.
"Everyone knew any funds raised from (the annual) Achievement Day went for the community center," board member Whitney Miller said. "We do other fundraisers too, but Achievement Day is the largest."
Raised funds pay for the center's utilities, maintenance, insurance and other expenses. Last summer, improvements included refinishing the concrete floor in the large room.
The board also came up with ideas to eventually replace the ceiling tiles and fans, and remove the original carpet, along with a giving the center a fresh coat of paint.
"That's our wish list," Miller said. "It's obvious when you're in the building, those things could be replaced."
In addition, the center was left with a half empty kitchen when Blue Rivers Area Agency on Aging moved operations for senior meals to Hebron. The agency previously rented the kitchen five days per week as senior center director Sharon Littrel managed the meals for the county. Littrel now delivers about 20 meals to Davenport seniors.
The community came together to purchase a new oven, range and cooking utensils to restock the commercial kitchen.
"We utilized The Big Give and we ran part of the fundraiser through it," Miller said. "We also raised funds for the Davenport Library."
The Big Give was wonderful, Miller added.
"It was very helpful for us to reach people with an online resource for giving. It was a good, safe way for people to give. I wasn't directly involved with The Big Give. They did a great job," she said.
The Achievement Board is planning for a Casino Night fundraiser with a meal Nov. 18 for future improvements.