Hebron man sentenced to state pen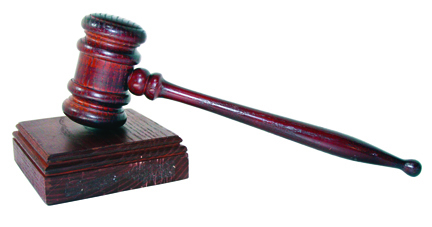 Dustin Powers, 30, of Hebron, was sentenced Thursday morning by District Judge Vicky Johnson to 2-4 years in prison for burglary, a class three felony. Powers is convicted of breaking into and stealing drugs valued at $1,500 from Priefert Pharmacy in Hebron in September 2009.

He must also pay restitution of $500 to the pharmacy for damage to the building and $1,000 to Pharmacists Mutual Insurance Company.

Later in the afternoon, the Hebron man appeared for sentencing in Jefferson County on a felony distribution conviction, which is also a class three felony. Judge Paul Korslund sentenced Powers to 2-4 years in the Nebraska State Penitentiary. The sentence will run concurrent (at the same time) with the sentence in Thayer County.

Judge Johnson said the court felt he was not a fit candidate for probation  due to his criminal record which includes one prior felony conviction in Nebraska and two in Kansas.

Powers was given 196 days of credit for time served in Thayer County and 188 days of credit for time served in Jefferson County. He will be eligible for parole later this  year.