Two new businesses open in Hebron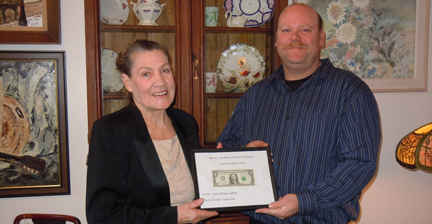 Antiques, Art and Collectibles
Joane Thompson has been in the antique business for 25 years. And although the business has taken her to many different locations through working antique shows, she felt it was time to find an anchor. "This community needs a shop," she said during her open house. "We're on the crossroads of Highway 81 and Highway 136, two routes that see a lot of antique-buying traffic."
The store, located at 333 Lincoln Ave., in downtown Hebron, is filled with a wide range of quality antiques and art.
Thompson said the store is open from 11 a.m., to 5 p.m., Tuesday through Saturday, unless the weather turns inclement.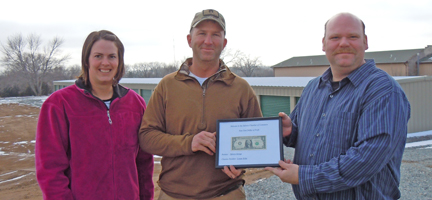 Hebron Storage
Jim and Julie Stutzman have already filled over half of their new storage units and are making plans to build more. The couple, who live in Ohiowa, opened Hebron Storage recently. The new business sits on Lincoln Ave., between 13th Street and Highway 81. There are 40 units ranging in size from 10 x 10, 10 x 20, 10 x 30 and 10 x 40 square feet with steel roller doors.
"We have plans to expand if all the units fill up," Jim said this week and added that plans include security lighting and camera installation.
The Stutzmans also offer outdoor storage for campers, trailers, boats, etc.