Sub-zero windchills real danger in latest storm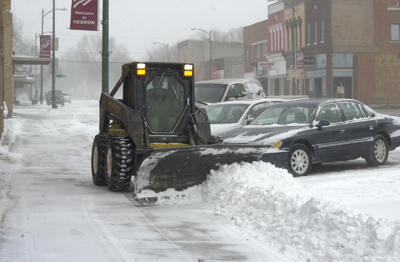 Icy covered sidewalks and streets ruled the day Monday as stiff winds steadily increased and temperatures hovering in the teens allowed for little or no melting.
The county was plunged into a winter weather warning Sunday evening, and although schools in the local area stayed open for regular sessions on Monday, conference basketball tournaments were postponed until later in the week.
Light snow began to fall Monday night, but the real danger was the sub-zero windchills dropping to 20-30 degrees below zero Monday night into Wednesday morning as 35-40 m.p.h. winds persisted through Monday night and all day Tuesday.
As of Tuesday morning local areas had received approximately two inches of powder; however wind caused three to four-foot drifts across roads, driveways, sidewalks and yards. Schools were closed Tuesday.